Banana cupcakes are also known as banana bread when baked in a loaf pan. In the western world, these are known as banana muffins. They are great for breakfast and so easy to make. You only need one bowl for mixing all the ingredients. It is pretty quick and easy to make!
Now let us dive right into the recipes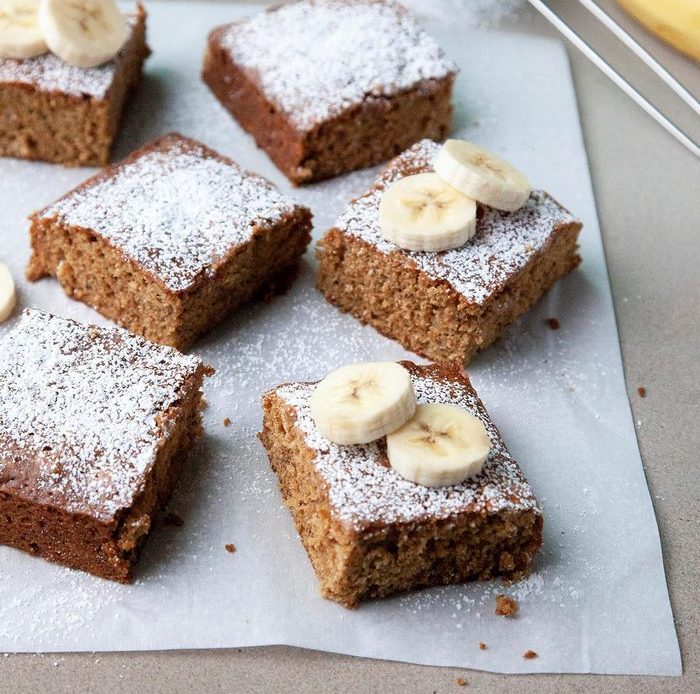 Banana Cake Recipe

Prep: 10 mins
Cook: 20 mins
Total: 30 mins
Yield: 12 cupcakes

Ingredients
2 large bananas (or 3 small bananas)
A quarter cup of vegetable oil
2 large eggs
A quarter cup of sugar
Half teaspoon baking soda
1/2 teaspoon baking powder
Half teaspoon cinnamon powder or nutmeg (optional)
One and a half cups of flour
A pinch of salt
Directions

Prepare your baking tins by greasing or by lining with cupcake liners then set your oven to 350 Degrees Fahrenheit (About 176 Degrees Celsius).

Peel your dejected bananas and dump in a blender. Add in some water (about a quarter cup) and blend. If you are feeling to use liquid milk to blend instead of water. Put that in your mixing bowl. It is the one and only mixing bowl you will need for this recipe.
Now crack open your eggs and dump in.
Pour in the vegetable oil.
Give that a really good mix.
Now, throw in flour, sugar, salt, baking powder and baking soda.
Mix until everything is in harmony.
Fill your prepared baking tin with the batter trying to make sure each hole has about the same amount of batter.
Now top each of them with a few shakes of cinnamon powder. Please note that this is totally optional.
Use a spoon to lightly swirl the cinnamon. Don't mix it. Just turn it in a little so it looks more appealing.
Bake in the preheated oven for about 20 minutes or until an inserted toothpick comes out clean.